Hello everyone. Its Wabbita! I am back with a new blog post. If you don't know yet I am a lip product lover. I love any lip products specially matte lip products and at the moment I am loving lip stains or anything that feels light on the lips. Today I'll talk about LANCOME Matte Lip Shaker.
To know more about the products or want to purchase one CLICK HERE
As you can on the picture below I picked 4 different colors from bright red, pinks and plum color.The applicator of this one is like a triangular sponge. When using it, you have to shake it in order to mix the color or the color payoff is better when you shakes it before using it. You can put it all over your lips or what I really like to do is ombre look I just focus applying on the inner part of my lips and lightly spread the color on the outer part of my lips. You just dab it and focus on the inner part of lips and then just lightly spread the outer part and its easier that way making the ombre look.
They are very light on the lips it almost felt nothing when I'm using this lip product. Colors are beautiful too. Theres a ton to choose from, whether you want pink, red, nude or plum colors. Ones it dry on the lips it stay there at least the pink colors that used. I found that the plum color kinda difficult and uneven to apply for some reason. Other than that I loved them. Last long too. You can see on the picture below that the pink and plum colors stay even if wiped them with makeup wipes it doesn't come off even if you rub it hard. Tip used a really good makeup remover for this.
One thing I noticed is that the color (the grape escape) doesn't apply evenly and as you can see from the bottle it looked darker but the color is lighter when I swatched it. The other three colors are very opaque and swatched beautifully.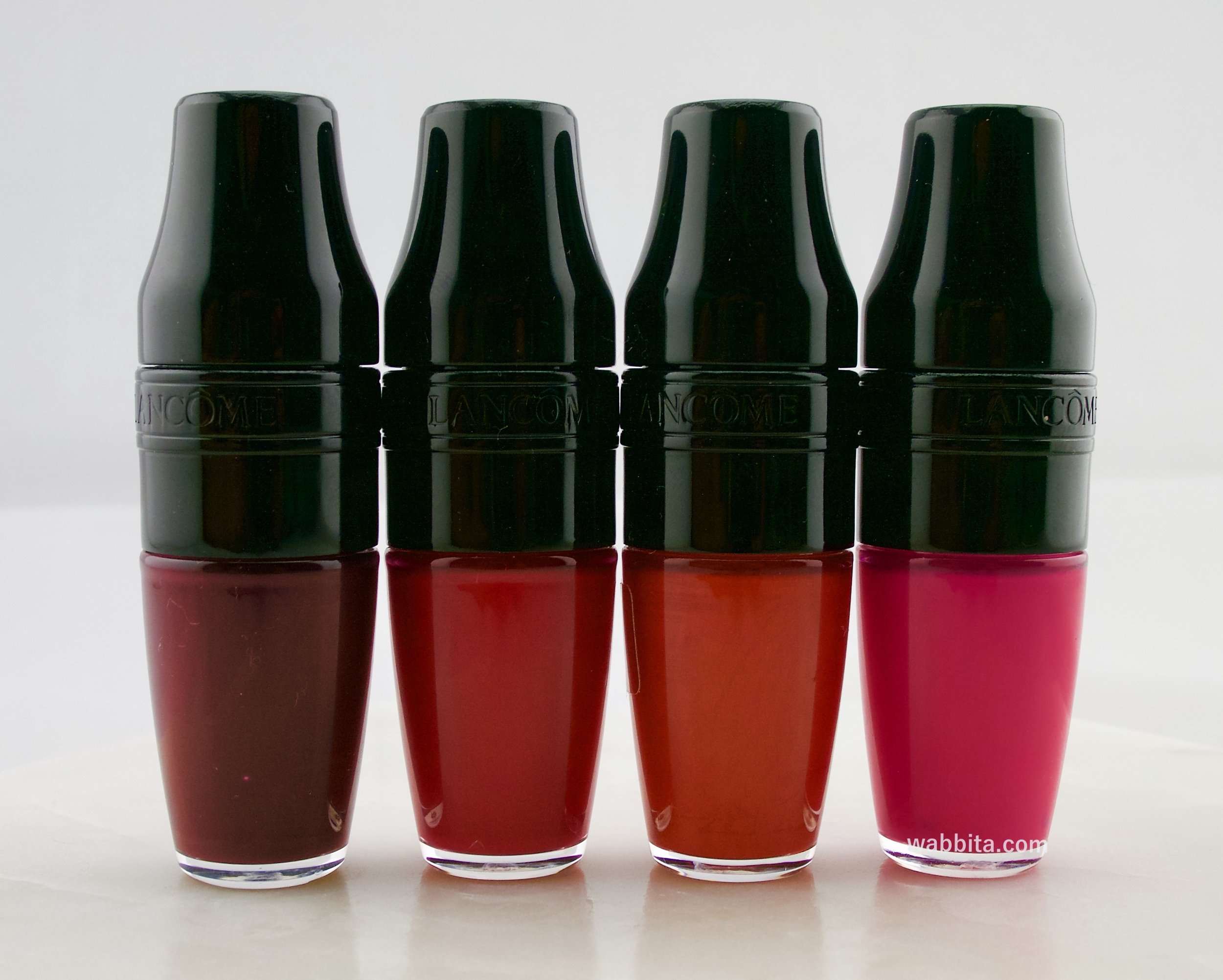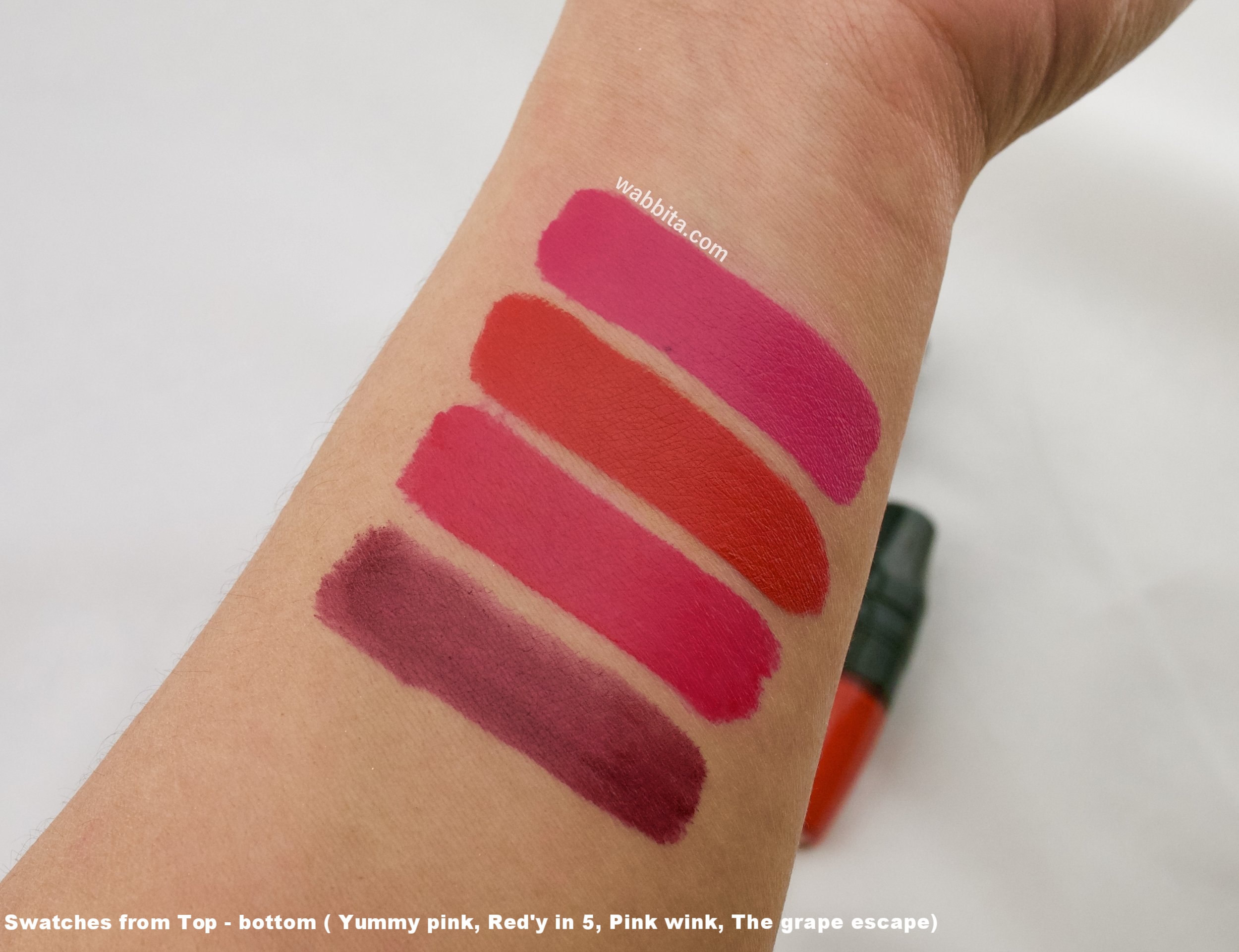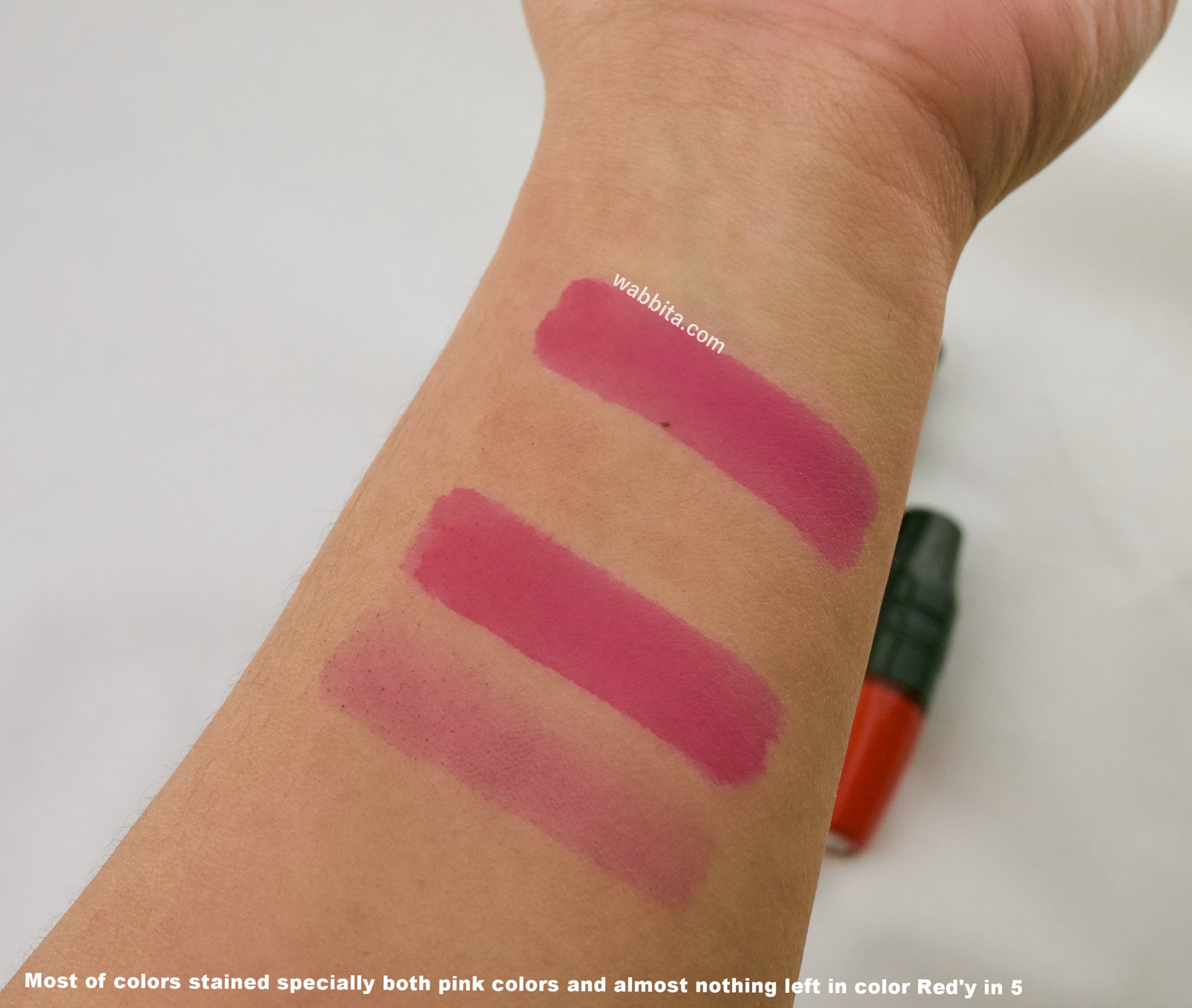 Overall Review
Lots of colors to choose from whether you like pink, red,nude or purple darker colors

Long lasting

Very light on the lips, felt nothing when I'm wearing this lip product

Very compact and cute packaging

It didn't dry my lips at all

Recommend to everyone that likes very light lip products yet colorful and last long
Thank you for reading this blog post and have a wonderful day.
Wabbita
FOLLOW ME ON SOCIAL MEDIA