Hello everyone. I have another new blog post! Today I am going to talk about lip products from a brand that I've been wanting to try for a long while now. I finally got to try some products from CLARINS PARIS and I am very excited to talk about these products!. If you following me on Instagram, you know I love lip products, and for a year now, I have been into into lip stains.
I was browsing at the mall a couple weeks ago and saw that CLARINS just released a new lip product. Its called CLARINS PARIS WATER LIP STAIN for $28. I had already been eyeing their CLARINS Instant Light Lip Comfort Oil for $26 for a while now since I saw it on social media from people in Japan. From all the posts about it that I had seen, I thought that it looked really cute and it always seemed very pleasant on people's lips. Everyone I read of always raved that it was very is moisturizing on the lips too. So you can imagine how excited I was when I walked across the booth and saw the Comfort Oil. A nice sales woman was there and helped me try some.
To me, my first impression of the CLARINS Instant Light Lip Comfort Oil was that this looked thick and slimy like a lipgloss. For me, I am not really a fan of lip gloss because they tend to be sticky on the lips and I hate that feeling. Since it looked like a lip gloss, I thought I was not going to like it at all and everything I read was misinformed. To my surprise, my visual impressions were completely wrong and I ended up liking it a lot! Despite appearances, the lip oil is not sticky at all and its very moisturizing. They also released a new shades of the lip oil but I just got the (04 CANDY) color since I wanted to use it on top of other lip colors.
I next tried the CLARINS WATER LIP STAIN. Clarins released 4 new different colored CLARINS WATER LIP STAIN. I ended up purchasing 3 out 4. The one I didn't purchase was an orange color and thought I can pass on that one.
These CLARINS WATER LIP STAIN packaging is in glass container and I thought it was very cute. The size is small enough to put it on your purse and take it anywhere you like. The applicator reminds me of a nail polish applicator but this one is more stiff and the applicator itself is shorter than a nail polish applicator. The water lip stain is just like it says, its like water. Its very light on the lips almost feels like you're not wearing anything on your lips at all! They are not drying on the lips either. They smells really nice, it has a fruity scent. Once they settle on your lips, they won't go anywhere. This lip stain is kiss proof, it won't transfer on the glass when you drink. The lasting power of this lip stains are really good. I swatched them on my arm and tried to wipe it away with makeup wipe; I took a shower that night as well. The next day the colors were still there on my arms.
On the swatches below you see that the Water Lip Stain in (01 Rose water) and (03 Red water) stays longer and more pigmented than (04 Violet water). The colors are buildable too. You can mix and match, layer, what ever you prefer.
I am glad I purchased these babies! Not only they looked cute but they are also a really good lip stain. I HIGHLY recommend it.
Want to know about the brand or want to purchase anything from Clarins? CLICK BRAND NAME OR NAME OF THE LIP ITEMS BELOW!!
More details for Clarins Instant Light Lip Comfort Oil
These seven delectable shades infused with 100% pure plant oils nourish, soothe and plump lips — leaving a protective veil of color. Apply before lipstick for a smooth application, wear alone for soft hydrated lips, or top off any lip color for added shine.

Four shades for a pretty pout — choose from Honey Glam, for a pop of shimmer, Mint, for a cool, natural look, or Candy and Tangerine which react to the PH of your lips creating a very personalized shade of pink or coral.
Color-shines lips in 8 tantalizing shades

Refreshes the senses with aromatic plant essences

Lip-hugging applicator
A little summary of CLARINS INSTANT LIGHT LIP COMFORT OIL $26
Moisturizing, hydrating on the lips

Not sticky on the lips

Have some other colors to choose from

Have a unique applicator that I like for easier application

Also recommend it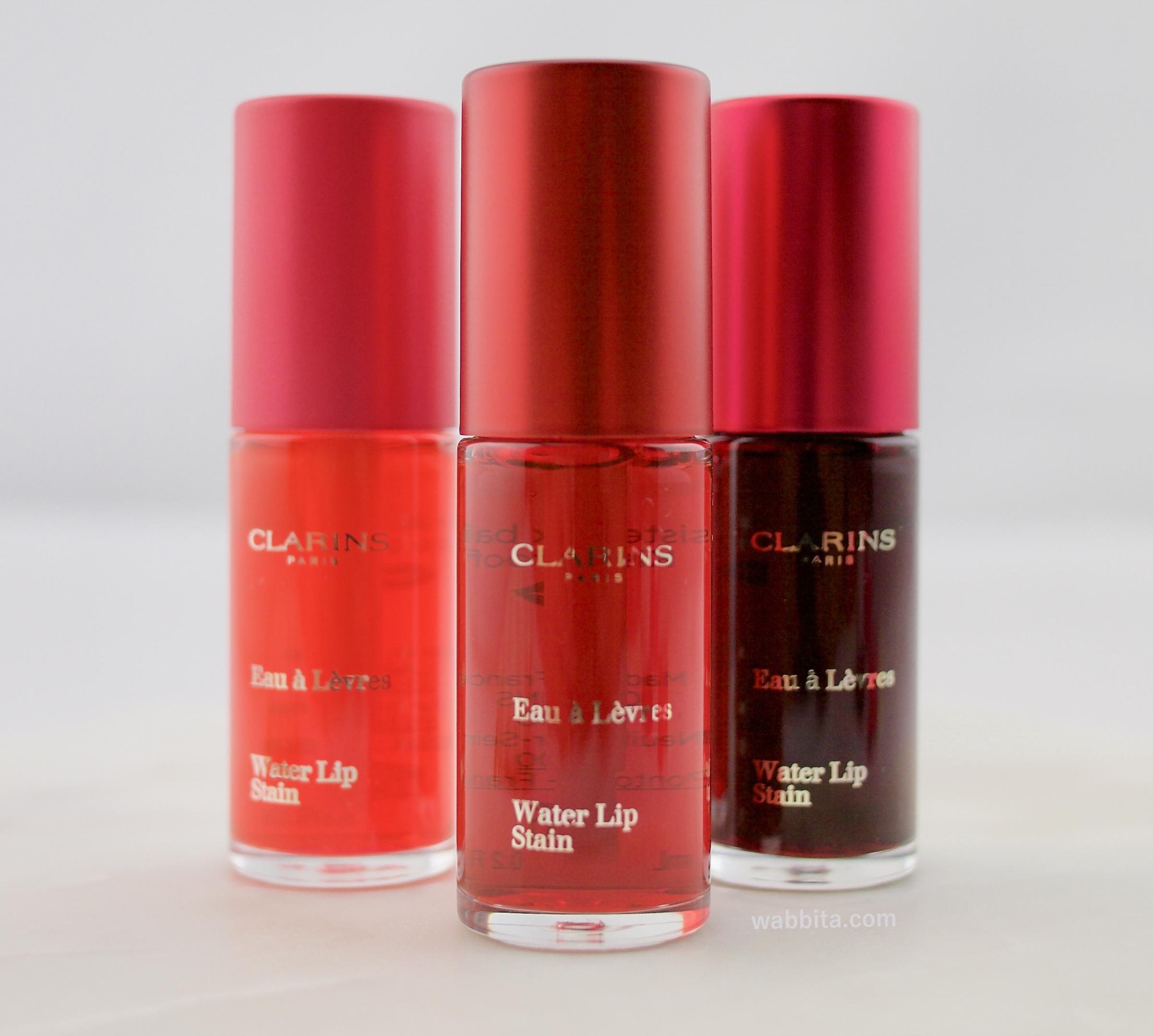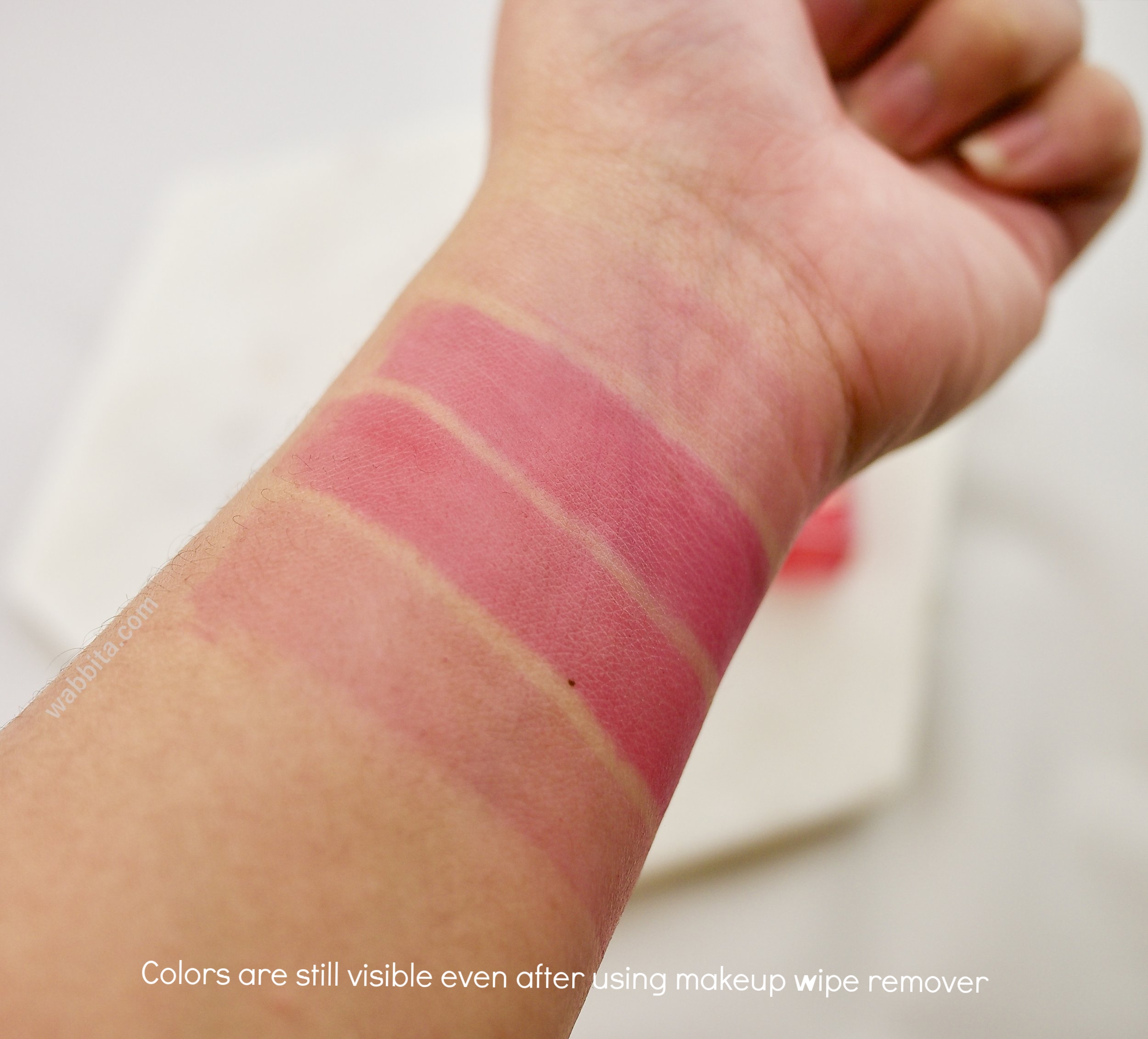 Product Details of Clarins Water Lip Stain
Lasts 300 kisses!* Finally, lip color that won't kiss off. Discover 4 sheer-to-stay shades that are moisturizing, stray-proof, smooch-proof, and fade-proof. Formulated with all the benefits of a lip treatment, Water Lip Stain leaves lips soft, hydrated and incredibly comfortable. You customize the result—from a just-kissed look to high voltage color. The more coats, the deeper the color intensity. Kiss-kiss, hooray!
Organic Raspberry water - soften, soothes and smooths

Organic Aloe Vera Extract - helps protect lips from moisture loss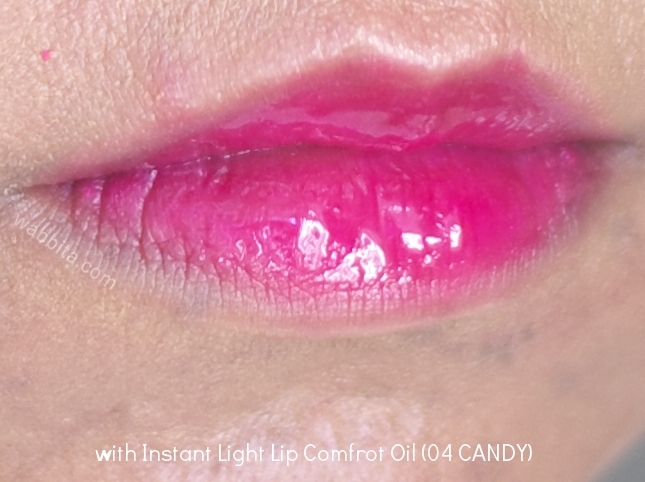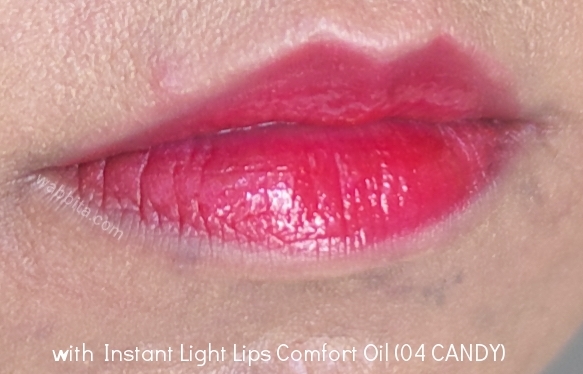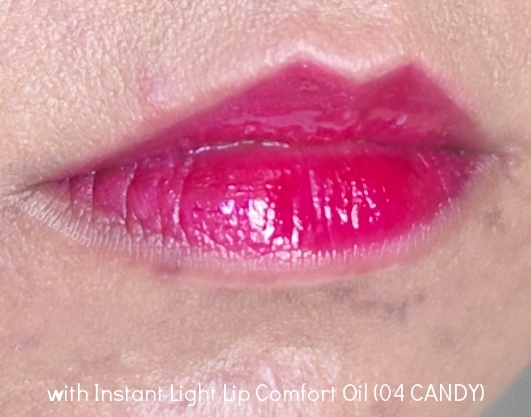 A little summary of CLARINS WATER LIP STAIN $28
Light weight on the lips

Smells fresh

Lasts long and doesn't transfer

Kiss proof

The lip color is buildable whether you want bold or light colors

Colors are limited but loved 3 out 4 of them (P.S. wish they have more colors to choose from)

Highly recommend it
Overall I loved all the products that I tried from CLARINS I am amazed by the quality and lasting power of their lip stain. I LOVE the texture of the lipgloss too! Its very moisturizing and hydrating on the lips too. If you are looking a nice buildable yet very light lip product, I highly recommend you try the Clarins brand. You will not be disappointed.
Hope you enjoy this blog entry of mine. If you find this helpful or interesting, please give it a like or comment below. Also, let me know your favorite Clarins product.
Thank you for stoping by I appreciate it. Have a wonderful day!
Wabbita